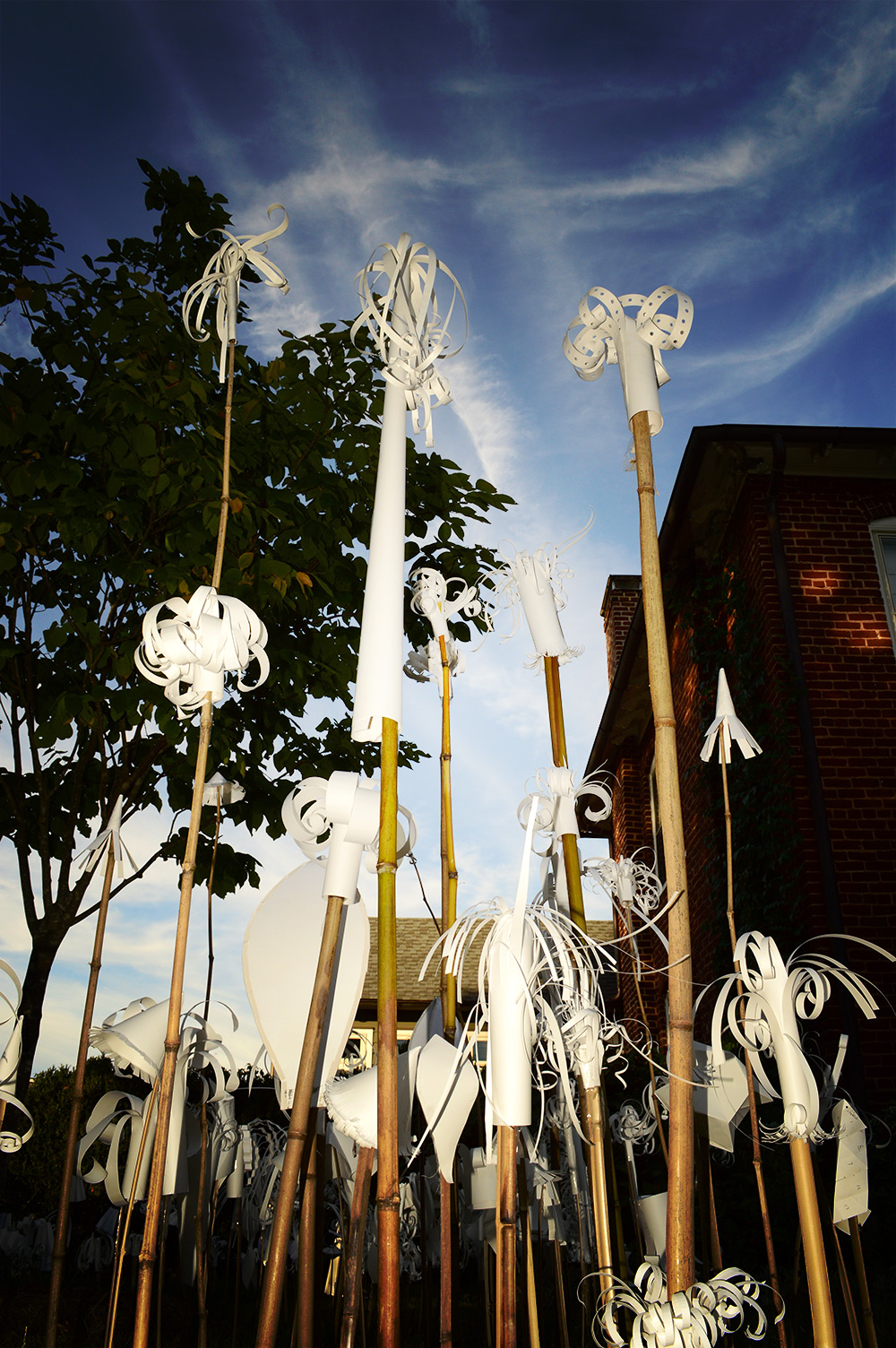 Installation
Synthetic paper, bamboo
2015 Yard Dreams public art exhibit
Charlottesville, VA
Description: Ognmngo is a series of cicada-like minagros set at ratios apparent to all (many). The cicadosity will become revealed on the viewers alignment with major ley lines: 15, the Twelve, and seven. Obviously, the inherent pleasure, never mind. Some of the points and volumes will prevent seeing the rest, that is the way of all objects, though, and we won't hold onto that. Detachment, the mushrooms, volumizer, and points, oh, and lines. I am pleased to present this work to you. May you.