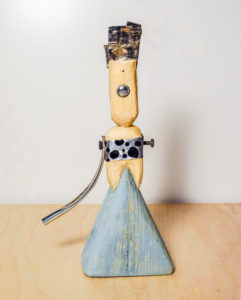 I'm working on an opera for the next 25 years of my life. It is called Olo and is the story of a trans-dimensional being passing through our universe.
On this website you will find I am making a lot of robots and robot prototypes. These are all part of Olo. The opera will include ballet dancers and opera singers, both human and robotic. I will be working with all sorts of light and sound devices, building and programming them to fill the Olo world.
As I think about Olo and our new world of robots I get very excited and scared. Looking into robots brings up all sorts questions about agency, self, and identity. And these in turn make me examine my thoughts about material ownership, slavery—past and present, communications with all beings, and of course empathy, the crown jewel of humanity.
There will be a lot of writing, crafting, and coding. I hope you find this interesting and will support my work.
Update 12/18/20:
To lead me into the skills necessary to create Olo, I am working on a prequel opera, Hellbendr.